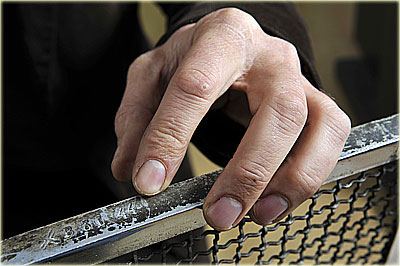 A Professional :

Auction houses, Experts, Auctioneers, Sollicitors, Notaries, Restorers, Event Organizers, Museum Curators, Classic car dealers* etc...
ACQUISITION:
You wish to purchase a vehicle?
Be assisted during :
- the specific search for a model
- the detailed inspection
- the verification of its originality and the historical research
- the preparation of a dossier
- pre-selecting available cars etc...
SALE:
You wish to sell a vehicle ?
Be assisted during :
- the preparation of a dossier or of the vehicle to optimize its presentation
- the vehicle's marketing / choice of the best method and medium for the sale
- the document transfer
- import - export and customs procedures
- introduction to buyers etc...
FOLLOW UP:
You own a motorcar?
You wish to
- get it valued, assessed, subjected to expertise by way of complete dossiers
- rent it for events/films or enter it yourself in events
- promote it
- search for parts or service providers
- have repairs or the complete/partial restoration of a vehicle followed up etc...
GENERAL:
you simply wish to :
- be informed on the evolution of the market
- ascertain the authenticity of vehicles while participating in events
- call upon judges for concours d'elegance
- be introduced to VIP's from the classic car world
- be assisted in the organization of a show, rally or any other event linked to classic cars or the realization and/or promotion of a project or event etc…
Contact us to find out about the many other services offered
* For classic car dealers:
All forms of assistance and counsel described above are also at your disposal for various
vehicle categories beyond the "Prestige & Exception" i.e. the Great French and foreign
Marques, rare and unique models from great French coachbuilders.